About Ron Nachtwey
biography & references
My Photography History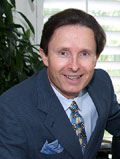 My family and friends will tell you I've had a camera in my hand since I was seven years old… incessantly shooting until I saw what I was looking for! Old Faithful at Yellowstone National Park comes to mind! I've always felt since a young age that it was important to take pictures. The depth of my youth was spent with a porous, absorbent and enthralling personality which lived on the lap of relatives with nostalgic stories from the earliest 1900's. Looking back I'm glad I did, because all that I have left of family and friends who have moved on or passed away are those stories and pictures. It's a way of saving a moment in time to come back, remember it later and bless the present with "those moments when"… the way we wore our hair and clothes in the 50's and 60's, the overwhelming height of the three palm trees in the front yard, as well as all those home movies and back alley James Bond imitations. Our pictures are the footprints and visual tracks of where we have been. Especially in the world today, when things are moving so fast, we need to hold on to our memories even closer. A photograph is so much more than just a picture. It is an image, captured in time, with tremendous power to esthetically remember and prosperously learn from the past. It is essentially a way to remember the goodness of life and the call to inner peace. After receiving my degree from MERU Switzerland, I returned to the US for numerous business adventures. I relocated to Arizona in 1989, only to become more intrigued with the art of composing story-telling images. I had spent years learning from photographers and videographers until finally realizing that my dearest passion would be the image business. So far it has been an amazing ride. Directing and composing people so that an image could actually speak and be heard. I supposed that reveals something of me from growing up in a local legendary family of 16 kids!
My Approach
My approach to my photography is very real. I'm not going to get upset if it rains on your event day. Instead we'll just get out our big umbrellas and make it work. After all, the rain is part of the memory and deserves its moment. I do my best to make sure everyone feels at ease when I'm behind the camera. I like to keep a low profile and let the event happen naturally. Everyone is most comfortable when they feel safe with being themselves, and that's when the best photos happen. After all, my job is to try and capture those small moments that happen all around you when you're too busy to stop and see them. Although I like to stand back and let things happen, I particularly come alive with the opportunity to step in and organize everyone when it's time for group photos and special moments. I keep things simple and flexible so that we can make adjustments for the unforeseen and still get to where we need to be on time. I love to hear your suggestions and make your big ideas into a grand reality. So don't be afraid to tell me if you've always dreamed of having your wedding photos by a lake, or getting a shot of your office staff jumping arm in arm and fully clothed into a pool for a Holiday card. I want to tell your story! I love my job and I feel so incredibly blessed with this opportunity to touch so many people with my photos. It's truly a gift in this world to know beyond a shadow of a doubt that I'm doing what I was always meant to do. Nothing would mean more to me than to make your best days last forever. Some moments are meant to stand the test of time; they just need a little help. Please check out the rest of the website and feel free to contact me.
References
Ron Nachtwey is certainly the best society photographer in the Valley and we are fortunate that I could secure him for your event. He's just great to work with and a true professional. You bring a lot to the meetings by your presence and attention to our members and guests Ron, you make us look so terrific! I'm happy to recommend Ron Nachtwey as the photographer for your event. He is the top social photographer in the Valley, personally knows the social set and is highly regarded by the community. You are the best! Linda Herold

YOU are the BEST PHOTOGRAPHER!!!  The pictures turned out AMAZING!!!  I am going to refer you to everyone!!!! WOW!!!  THANK YOU SO MUCH!!!   – Kolbi Kleinman
I still can't believe they took our counter offer at near list price. David's instincts were right on! Special thanks to you for the beautiful photos–especially since they bought it off the photos without seeing it in person! So glad we listed with you and Pam. She has worked hard to help us show the house! Now the real work begins! Less than three weeks to get us packed & moved! Thx again! Nicole
At recent events, our photographer Ron has been a huge hit, and we keep receiving endless compliments from happy hosts about him! He really knows how to amp up an event, and make the photography part of it really fun! I think he will be a huge hit at your event. Ron is one of our favorite photographers! There's nobody else who can get fun action shots at events like he can. He's punctual and professional, to boot! Claire Perkins, Arizona Foothills Magazine
Hi Ron-Just a quick heads-up. My listing sold in 3 days! The photos you did for me, I am sure, helped with the quickness of the sale. Thank you for your professional approach. See you on the next shoot. John Price, Realty One Group
OMG!!!! These are world class photos!!!! How can I describe the quality of artistic photos taken by Ron? They were stunning, creative…they were the highest quality, classy yet playful and so expressive of our personalities. I would recommend him above all others. He has a true gift. Judy Mayfield, Judy Mayfield Collection of Fine Jewelry
OMG!!!!!!!!!!!!!!!! RON – you are unbelievable. PHENOMENAL pics! David C. Shapiro, Esq.
Wow! The photos look great! So bright and cheery looking! Joyce
The shot… is magnificent Elliot Wexler, Restaurant owner
THANK YOU for the AMAZING PHOTOS!!!! Julia Baker, Julia Baker Confections
Our MLS listing is primo and Ron's photos are a true professional job. We are blown away and want to buy it (our home) back! Pat Hurley